Plumber Tips for Preventing a Clogged Kitchen Sink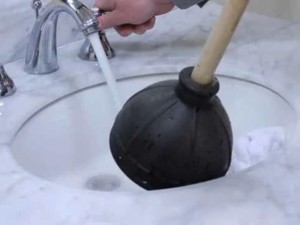 Don't let a clogged kitchen sink make it take longer than necessary to clean up after a meal. Homeowners may feel like they are at the mercy of their residential plumbing, but that's simply not the case. Most clogs can be prevented with a little knowledge and extra-special care. Here are a few tips from your local Carson plumber to keep your drains clog-free.
Be Careful about What Is Around the Sink
Is your kitchen counter cluttered? Do you tend to leave scraps and packaging material laying around while you cook? You're certainly not alone. People do this every day because it's convenient. The problem with not picking up after yourself as you cook or leaving counters cluttered with items is that sometimes objects fall into the sink without us knowing. This can easily create a problem that leads to a backed-up kitchen sink.
Stop Pouring Cooking Oil Down the Drain
It's easy enough to forget this simple tip. After all, cooking oil and grease are liquid substances, right? They should be able to be rinsed down the sink with no problem. The problem is that these substances are only liquefied in a heated state. As the substance cools, its composition changes and it hardens. Grease and cooking oil, even in the liquefied state, tend to stick to the sides of water pipes. So, as they harden, they narrow the pathway for water to flow. Over time, the pathway will become smaller and smaller until a full-fledged blockage forms.
At Carson Plumbing Champs, we recommend keeping a glass jar nearby to pour cooking oil, grease, and cooking drippings into. You'll save yourself a lot of headaches and money.
Call Your Carson Drain Cleaning Plumber Today!
Don't wait around for that clogged kitchen sink to clear itself. Call your licensed drain cleaning plumber in Carson today. We offer free estimates, affordable drain cleaning packages, and 24/7 service. Pick up the phone at your earliest convenience and take back your home's plumbing.